Branding iron with your own logo. Suitable for leather, wood and cardboard
Get a branding iron with your own logo and immortalize your creations.
Excellent quality
Our material comes from Germany. The branding iron are made in the Netherlands. Branding iron plates made of 1st class brass.
100% satisfied or your money back
We offer a 30-days money-back guarantee. Including custom-made branding irons.
Highly precise
We developed the extremely precise machine ourselves. This guaranteeing your branding iron mark will be excellent.
Do you want an electric branding iron or fire heated branding iron?
Fire heated branding iron
The best choice if you:
Have a gas burner or cooker
Do not use the branding iron a lot.
Temperature does not matter
This is what Rogier, Carin, Anja and Maaike say about their JH Machining branding iron:
I ordered two stamps which were delivered in no-time!
What great costumer contact these people have! They can be reached even after working hours and act quickly and efficiently. I ordered two stamps which were delivered in no-time!
J.H. Machining really thinks along with you and does not rest until the best possible result has been achieved. Others should follow this example. If I ever need another burning iron- or plate; I know where to go.
Rogier Jansen

26-06-2021
A beautiful piece of craftsmanship
I ordered a burning iron with logo. You can really see the craftsmanship which translates to a beautiful result. They also really know what they're talking about: I got some useful advice regarding working with bamboo. I requested quotations from multiple businesses and I'm happy we decided to go for J.H. Machining. Good pricing and great product!! I would recommend them.
Carin Willemsen-Drost

31-1-2021
'Fast service, great contact and quick answers to questions'
Today I've received my stamp with my logo and company name. I'm able to use it for leather (using a voltage regulator) and wood. When I got it I immediately used it on some wood and the stamp works perfectly. I'm very happy with it. Their service is fast, pleasant contact and quick response to questions, especially through whatsapp.
Maaike Bots

23-6-2020
"It is a beautiful heavy quality, very nicely made"
Just unpacked the beautiful branding of our logo. Look forward to trying it. We had been looking for a while, but the prices were well towards €300, or even more. So pleasantly surprised that Jan Hidde passed by on Instagram. And we were genuinely happy with the price. It is a beautiful heavy quality, very nicely made. Neat manual and template included. And flawless and easy communication is also important. Delivered exactly as agreed. We will give our Mossdivders a beautiful brand. Thanks Anja Westerduin, Metiez Nature Matters.
Anja Westerduin

30-6-2020
A selection of the more than thousand custom branding irons that we have previously made for customers: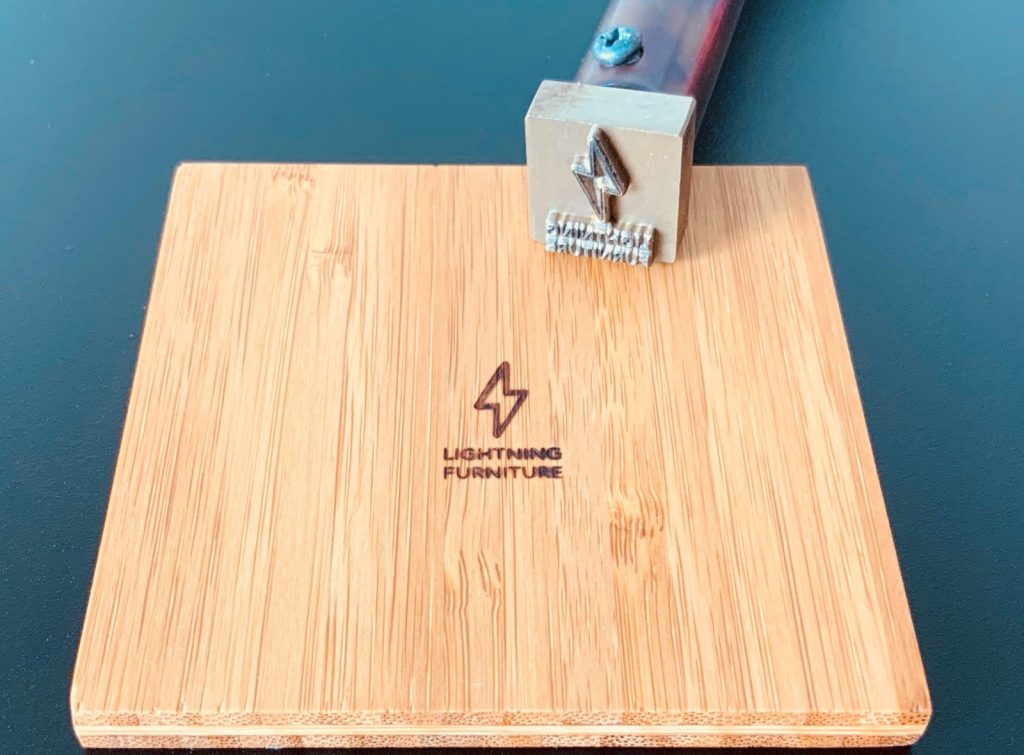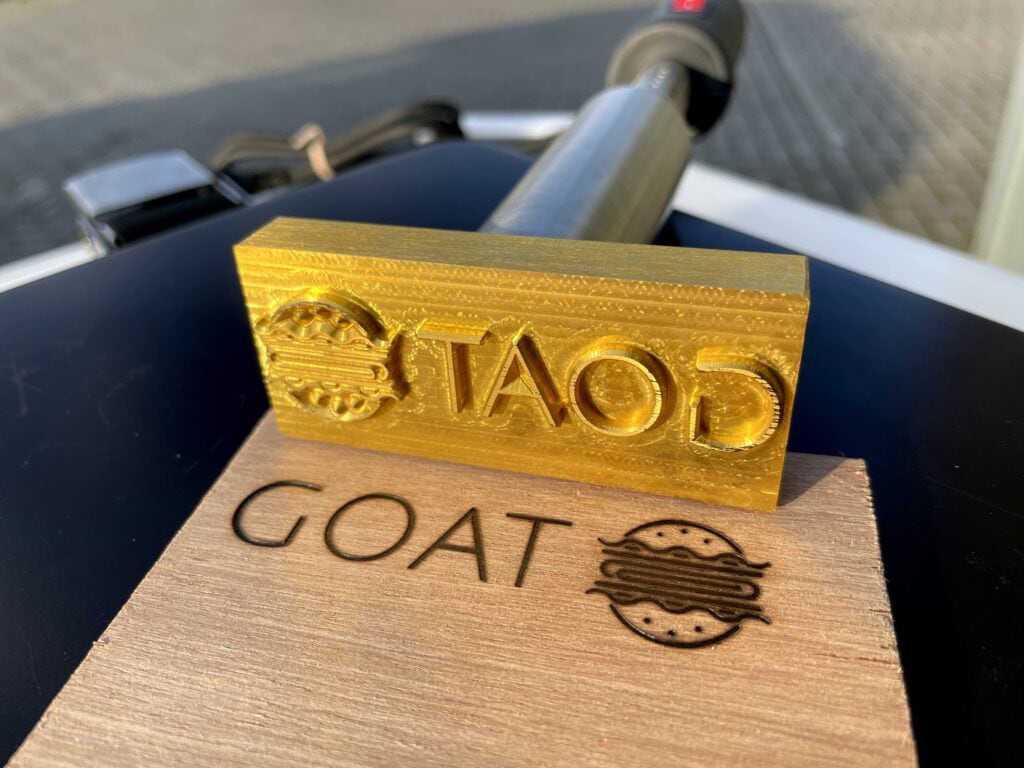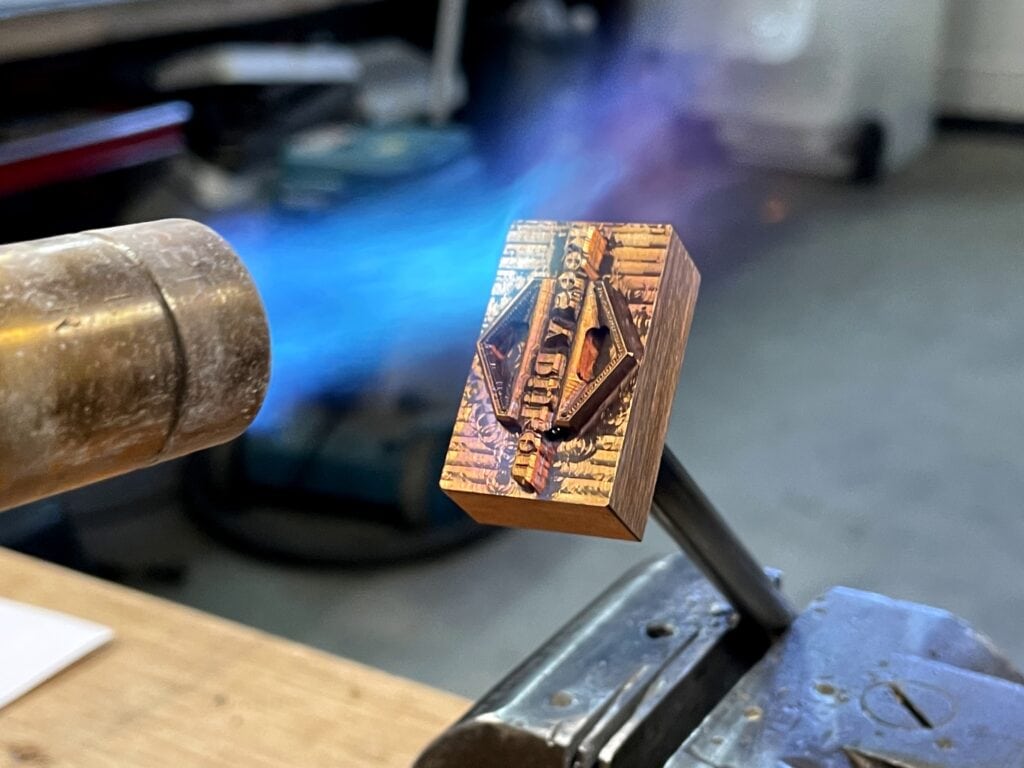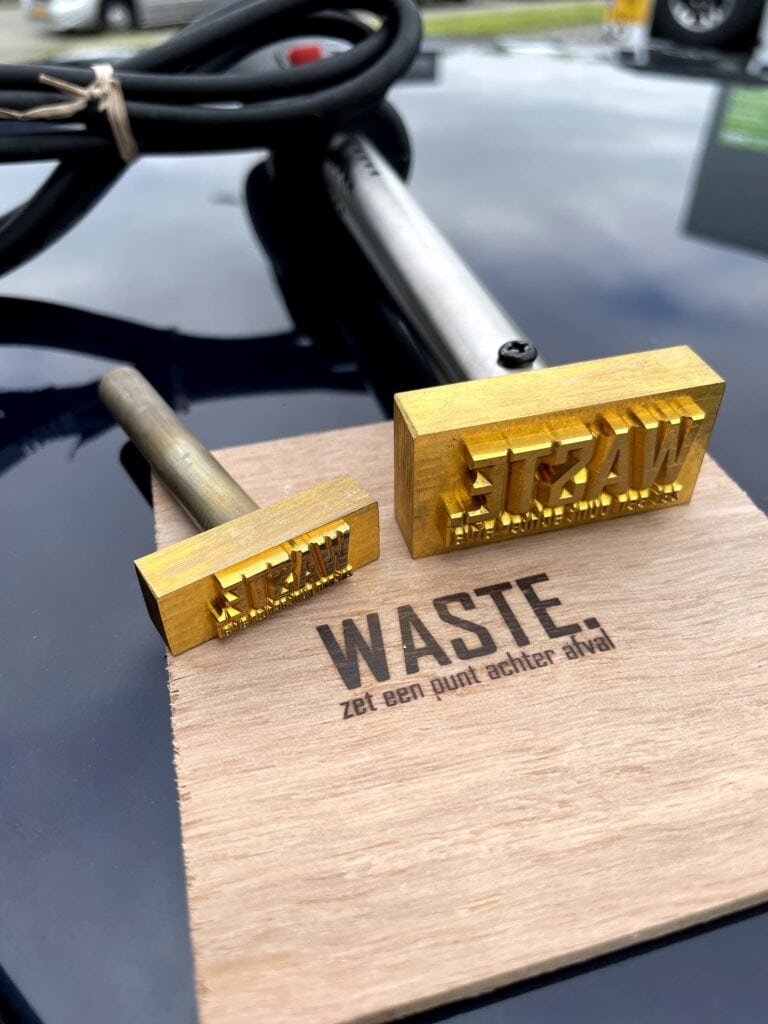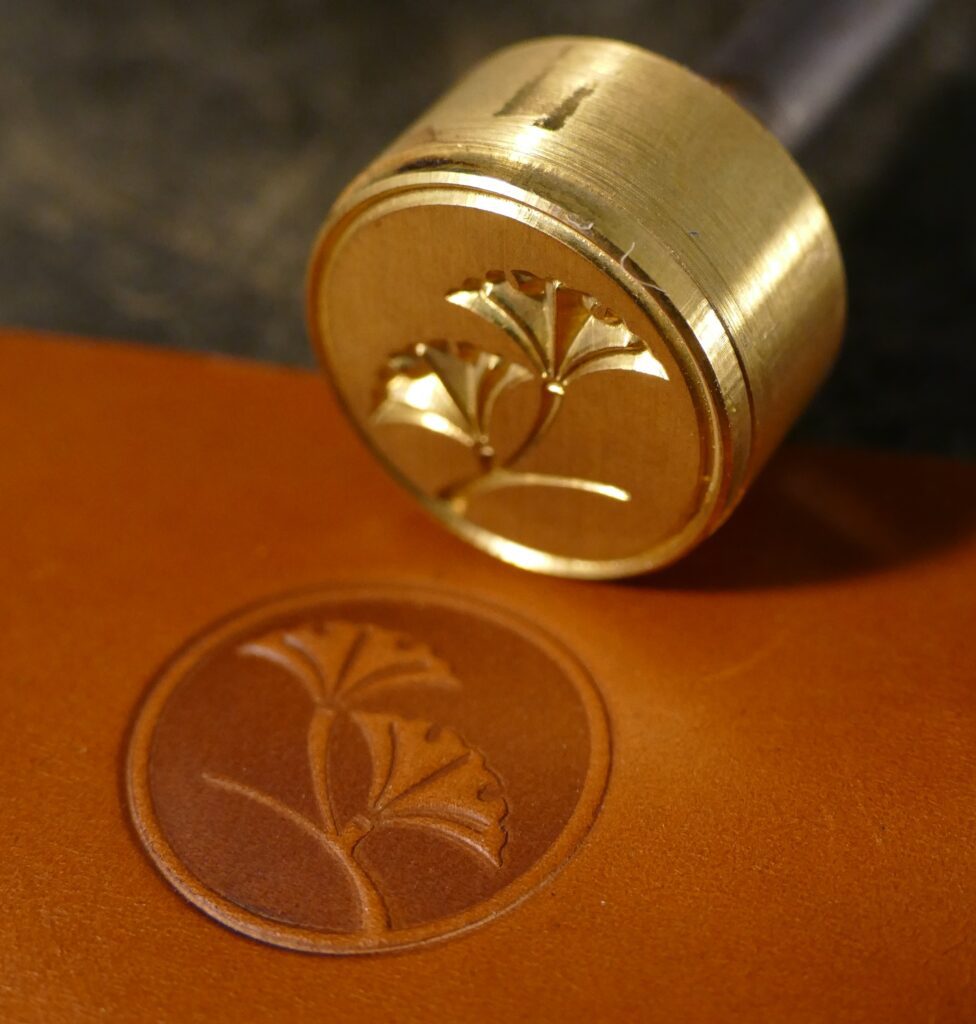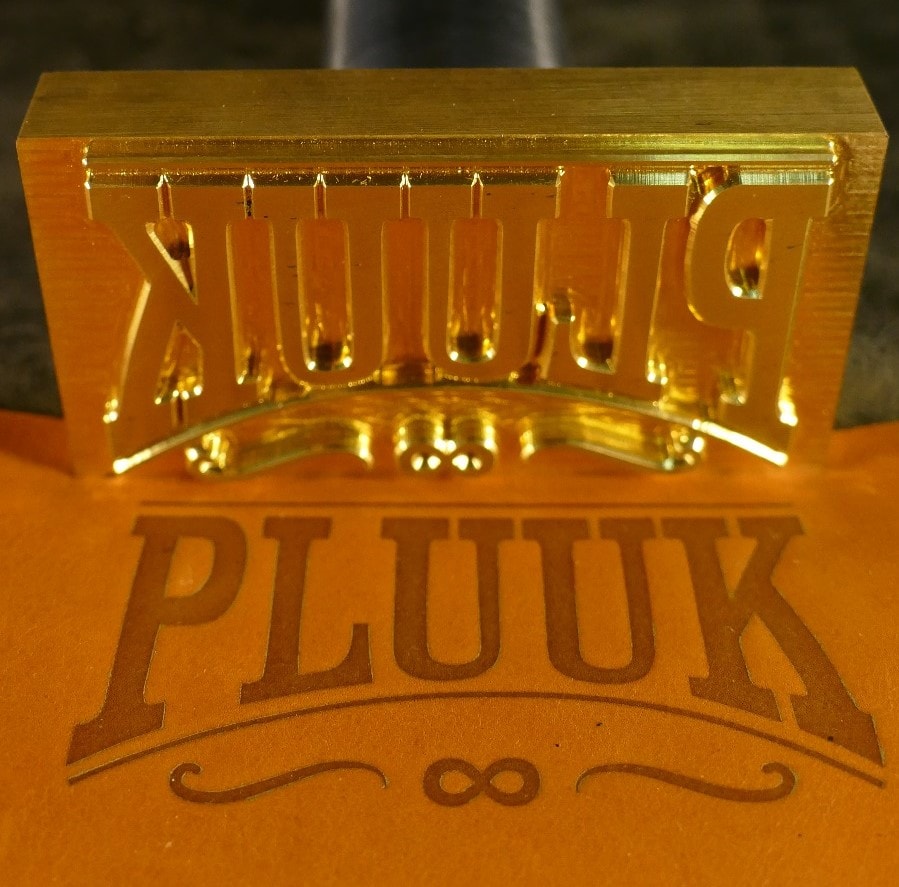 Ready to give your work a finishing touch?
Start now. Stamp your work with your own logo. Any design is possible.
Not sure yet which stamp and size branding iron you want? Find your shape with our size chart (in millimeters):
creditcard

25 Ø

40 Ø

50 Ø

60 Ø
creditcard

12×12

20×20

35×35

50×50

60×60

80×80

120×120
creditcard

12×35

20×35

25×50

35×50

20×60

35×60

20×80

35×80

35×100

50×100

35×120

60×120

35×140
Frequently asked questions about ordering from JH Machining:
Order
Use of branding iron
Order a custom branding iron in 4 steps? This is how:
1. Make your own branding iron
Go to the product page. Choose the shape and size of the stamp. Upload the picture you want to be print on the stamp.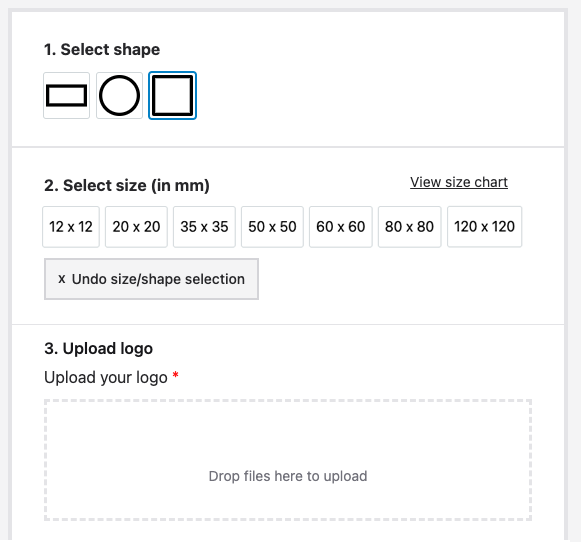 2. Your logo becomes a branding iron
We convert the logo into a Vector image. This is then made into a branding iron by our machine. If we have doubts regarding the image we will contact you via Whatsapp, telephone or email.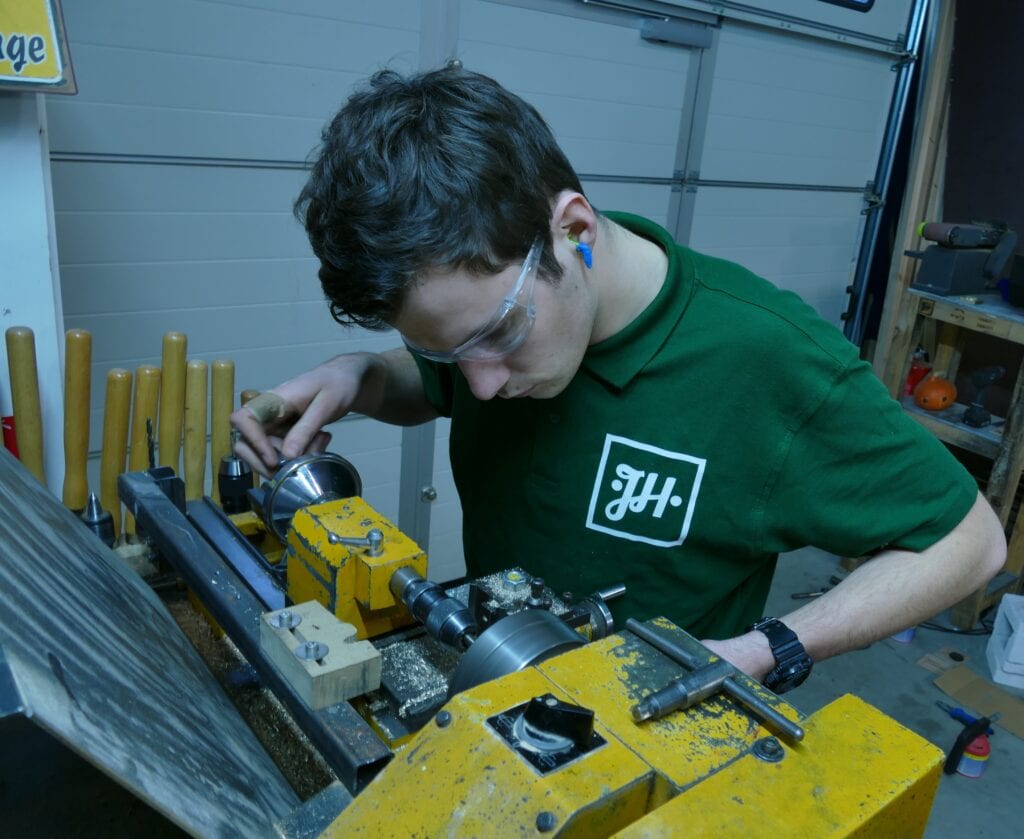 3. Your brand stamp will be delivered within 10 working days
We send the branding iron via Royal Mail. From the moment you order, it takes 10 working days before the brand stamp is delivered to your home.
4. Give your creations a personal touch
Time to use your branding iron. The branding iron can be used on leather, wood, cardboard and hard plastics.
Tip: you learn by doing. Try the branding iron a few times on leftover material. look at our tips for setting the perfect fire stamp .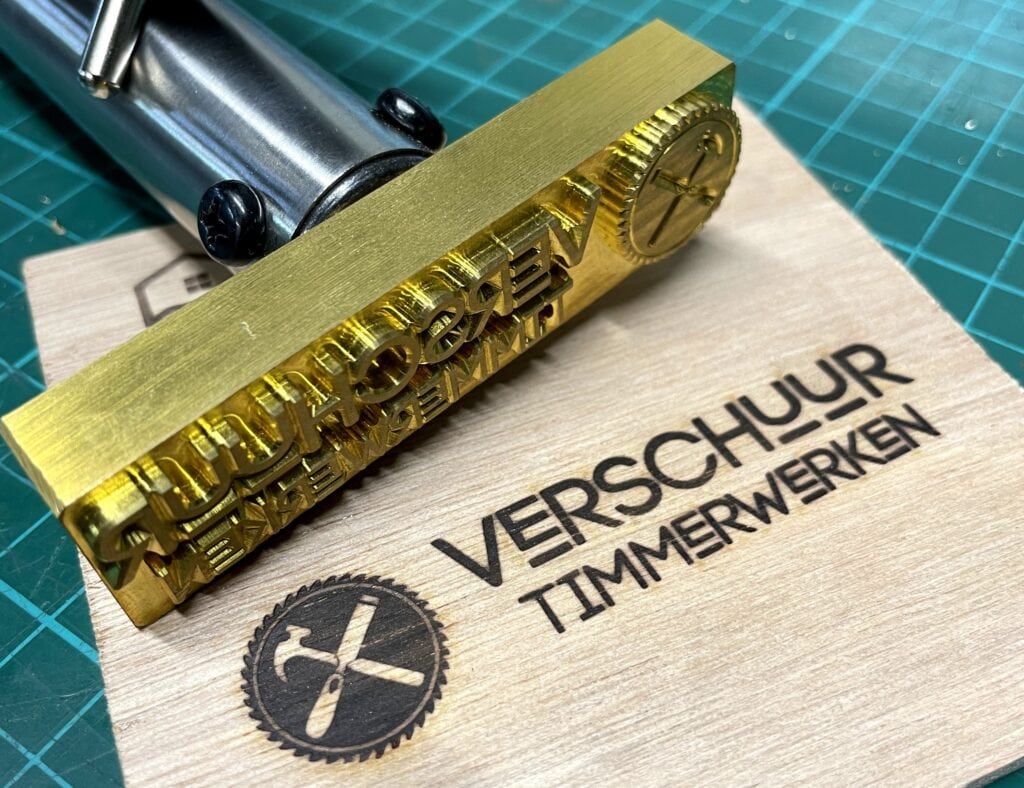 Start promoting your brand today
Start designing your unique branding iron. 100% satisfaction or your money back. Guaranteed.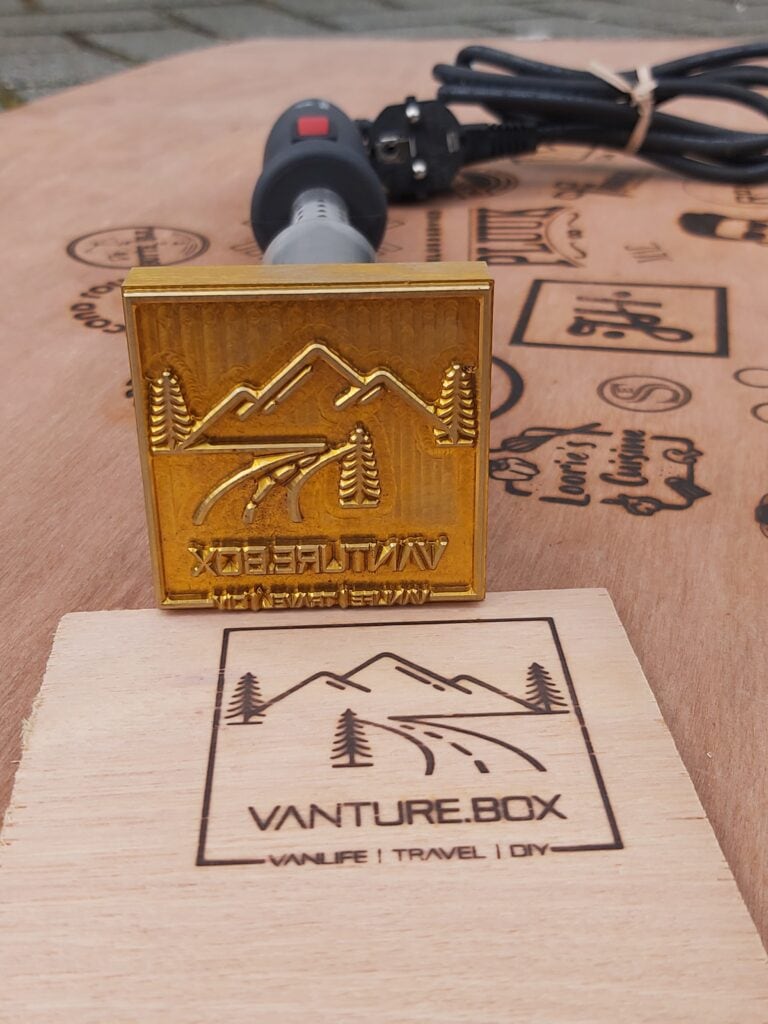 How do you make a good mark? Here are 3 tips so you can create the perfect mark.
Tip 1: make sure the branding iron is hot enough
Fire heated branding iron
The fire heated branding iron must be heated with a gas burner for about 5 to 15 minutes to get up to temperature.
Electric branding iron
The electric branding iron needs 5 to 20 minutes in the socket to warm up properly. The time difference depends on the size of the branding iron.
Tip 2: Every material is different. Therefore, first test the right temperature on residual material.
The right temperature depends on the material. The softer the material, the faster it burns.
Material that burns quickly: leather, plastic, soft wood Material that can get hotter: harder wood. Every material type is different. Therefore, before you start, test the fire stamp for residual material. This way you can quietly test the ideal temperature before you set the perfect brand.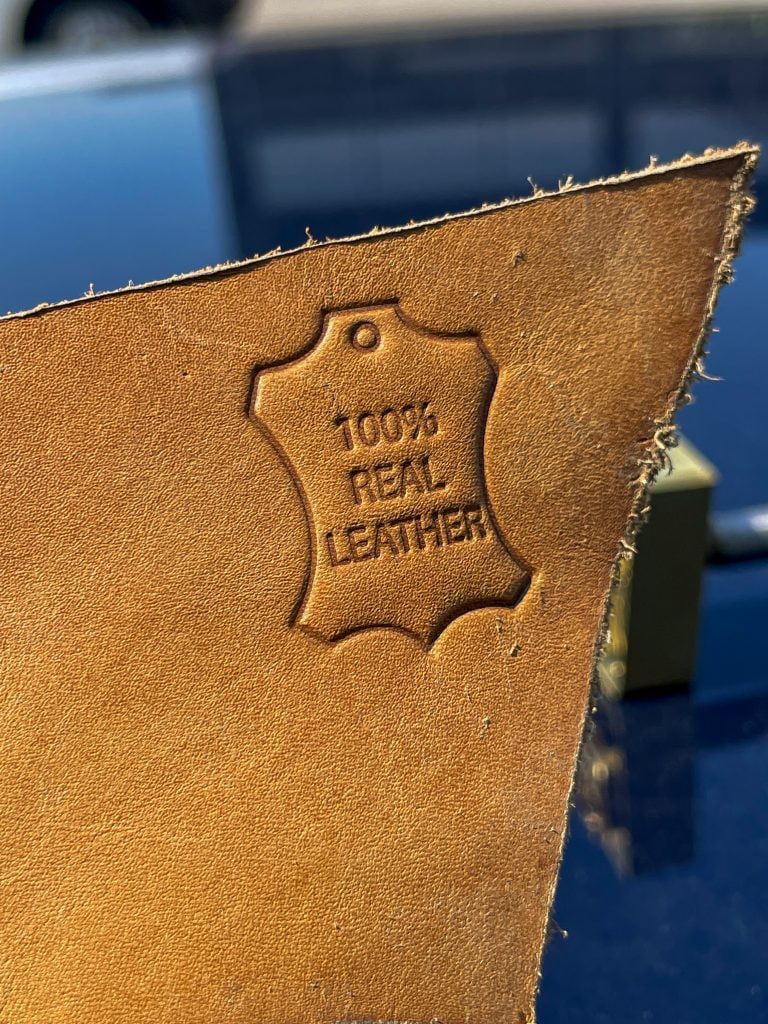 Tip 3: practice makes perfect
Nobody can do anything perfectly from the start. Unfortunately, this also applies to making the perfect branding iron mark. The perfect combination of how hard you have to press, how long you have to press and the right temperature, you only get by practicing. Do you still have questions? We are happy to help. Feel free to contact us via Whatsapp or email.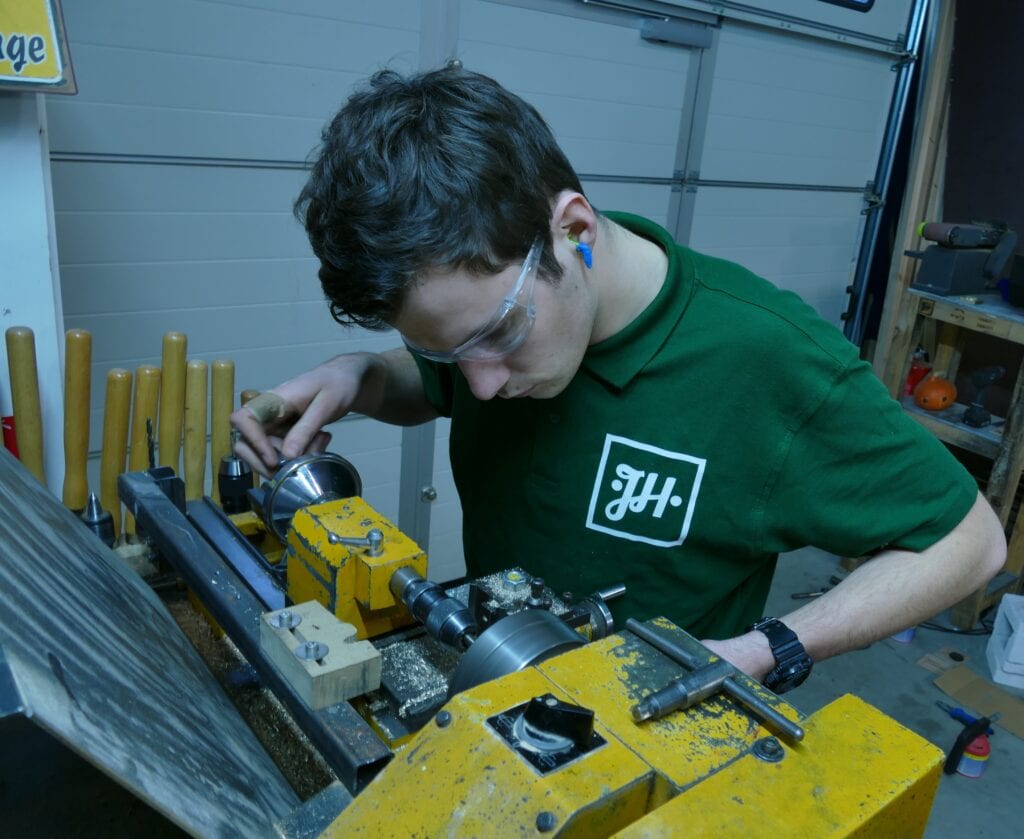 Professional branding iron? Stamp quickly and precisely with our accessories:
Need advice on which branding stamp you need?
We are happy to help. Whatsapp, call or email us!